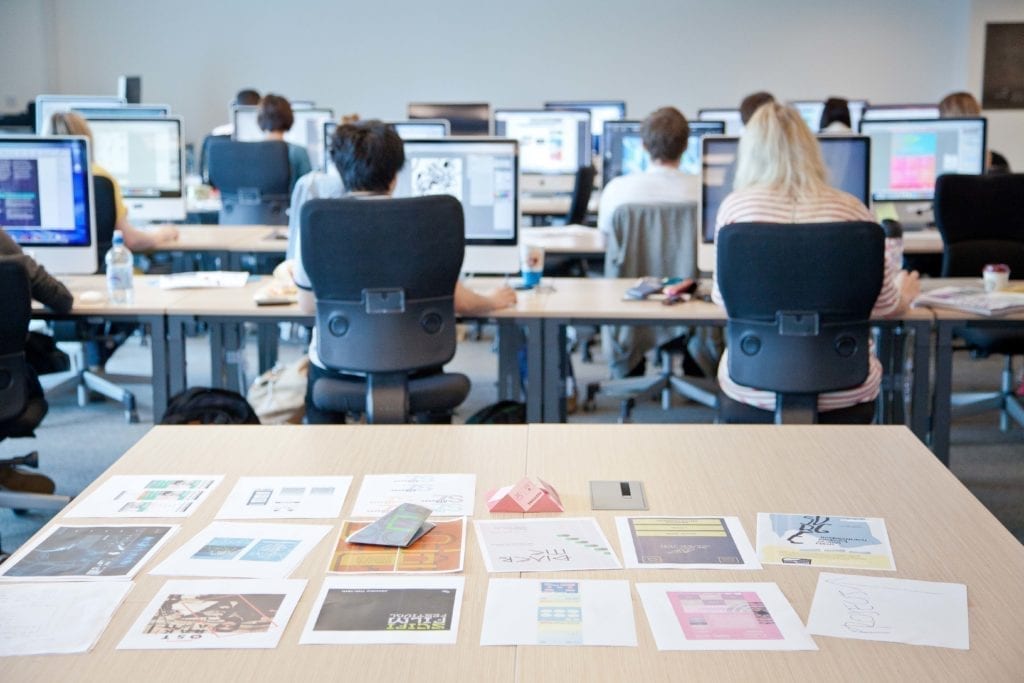 International School of Design builds cloud infrastructure and scales up on-campus technology.
The Customer:
Shillington was founded in Sydney, Australia in 1989 and has since become one of the premier institutions offering training in Graphic Design for print and web. In 2001, Shillington opened a Campus in New York City.
The Challenge:
"We have been relying on mac-tech since 2010 for responsive and detail-oriented help desk support," says Holly Karlsson, director of the New York Campus. When the time came to modernize infrastructure in preparation to an expansion to England, the school immediately partnered with MacTech to identify opportunities for efficiencies between the sites – and to implement high performance technology in the classroom. Holly continues, "We knew it was time to move towards enterprise grade tools in order to be prepared for the requirements of the latest design software – as well as higher enrollment numbers." The challenge was identifying the right set of tools and then executing upgrades with no interruptions for students and staff.
The Solution:
High Performance Networking – With more students working on shared design resources in ever-higher resolutions, 10Gb connections between network attached storage and switches brought the needed performance increase. Wait times were greatly reduced and the students computing environment became more responsive and agile.