Bringing Digital Transformation to Futuro Media, Home of Latino USA
The Client
Futuro Media is an independent news media organization founded in 2010 by 2022 Pulitzer Prize winner Maria Hinojosa. Based in Harlem, NYC, they are committed to telling stories from points of view often overlooked by mainstream media. Futuro produces Peabody Award-winning Latino USA, the longest running public radio Latino news and cultural public program; In The Thick, a politics podcast from the perspective of journalists and issue experts of color; Latino Rebels, a pioneering digital news outlet founded by Julio Ricardo Varela that reaches millions through its website, radio programming, and podcasts; Futuro Studios focuses on original podcasts and programming; and Futuro Unidad Hinojosa (FUH), a unit within Futuro Media, focuses on investigative journalism (Futuro Investigates) and special projects.
The Challenge
Futuro needed to reimagine its use of technology. As an organization with a 12-year history, Futuro had legacy workflows and processes that were no longer serving the rapidly growing organization. It also became evident that they needed to improve their security practices to meet today's standards for a journalistic organization. As a result, its IT support structure and onboarding pipeline lacked the speed and accuracy needed.
"We experienced shockingly rapid expansion that revealed systemic issues that were hurting our growth when we reached out to mac-tech. We were hopeful that our partnership would help us set up clear rules pertaining to IT that would lead to changes that may help create a better work life balance for the team."

— Yolanda Moore, V.P. of Administration and Operations
Futuro was looking for a partner that would think creatively about how to truly enhance systems already in place, and streamline or reinvent processes, saving time, and satisfying the various needs of its administrative, production, and engineering teams. This work had to be completed with a partner who could adapt to budget constraints typical to a non-profit organization.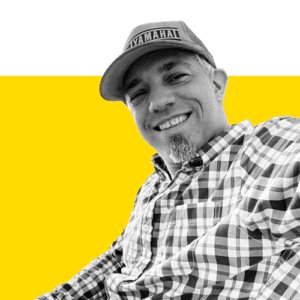 Managing Director, Emanuel Ruffler, explained, "We figured out that Futuro didn't have access to a help desk tool. It was just all done via email. We invited them into our ticketing system. Tasks handled by Futuro's internal resources are now visible to us – and if required can be escalated to our support team. Together we are now creating a centralized service history that will help track issues until a solution is found."
Futuro's needs aligned perfectly with mac-tech's overarching mission to bring organizational transformation, through smart technological choices, to diverse, equity-focused organizations, and ultimately ALL neighborhoods and communities.
The Solution
mac-tech partnered with Futuro's in-house technologists, administrators, and audio engineers, paying close attention to culture and needs both as an organization and within individual teams. mac-tech conducted in-depth interviews with various stakeholders and obtained a full understanding of Futuro's systems and processes.
Based on these insights mac-tech decided to first focus on the areas of security and privacy. With the support of Futuro's management team, mac-tech quickly implemented additional layers of cloud and device security. All new computers at Futuro now configure themselves automatically with full-disk encryption, next-generation antivirus software, and a strong password policy. These new tools also eased the burden of device preparation and onboarding on both staff and IT Support.
mac-tech realized the need for real-time information sharing with Futuro's IT staff. This was achieved by processing incoming service requests through mac-tech's best-in-class ticketing system.
Based on Futuro's tech-savvy team, mac-tech looked to emphasize self-help and self-administration wherever possible. Putting into practice mac-tech's belief that, armed with the right tools "you can do it yourself and we can show you how."
As an example, mac-tech started an initiative to empower supervisors to manage their team's digital storage. Each team can now build the right folder and permissions structure for their data and ensure that all their work is kept in one place – rather than being spread out over many separate drives. This allowed them to quickly move away from individual ownership of files and peer-to-peer sharing – towards a more centralized and scalable model.
Another area of focus was to give the users access to practical and easy-to-find process definitions. Futuro had created extensive documentation over the years for onboarding new employees, audio production, outreach, etc. This information was stored in Google Docs. mac-tech studied their processes in detail, understanding how different departments interacted with documentation and what their individual needs were. The solution was to set up a Wiki system, to improve Futuro's existing documentation process, making it easier to store, search, and share essential information.
"We're thinking about how we structure our file systems, who should have access to which parts of that, how easily accessible it is versus how hard it is to get to if you've got a fully remote team, and how you can nimbly give access and rescind that access. I think our biggest thing is establishing our systems and processes. That's the stage that we're at."

— Diane Sylvester, Former Executive Producer, Futuro Unidad Hinojosa (FUH)
The Benefit
mac-tech set out to empower the Futuro team with the best available products and processes, taking advantage of low-cost or no-cost technologies for non-profits. Among the most critical benefits is the improved team satisfaction with the mutually beneficial collaboration between end users, Futuro's Operations team (or staff) and mac-tech's Support Team.
Mobile device management and automation will significantly reduce the cost and effort for Futuro IT Support. This will free them to respond to user issues more quickly and reduce the time it takes to resolve problems. Transitioning to a Wiki will allow Futuro's disparate teams to organize documentation according to department, tasks, and easily searchable pages, saving time, frustration, and eliminating any worry about losing vital information.
All departments will now self-administer shared drive storage, enabling them to fully leverage its flexibility. Futuro's new Security Policy, with 2-step authentication, EDR (Endpoint Protection and Response) software, and encryption alleviates their concerns about being ready for emerging threats.
All of this was achieved by taking the time to examine Futuro's existing infrastructure and imagine what would be possible using the existing network of partners, vendors, and resources—and mac-tech's talent for finding thoughtful, creative, cost-saving technology solutions.