Meet HITRUST Compliance Goals Seamlessly
The Client
A large data science & technology firm has developed and manages a scientifically validated software for performing rapid data analyses which generates real-world evidence at scale. The company's solutions are used worldwide to interpret data and produce meaningful results for life sciences companies, payers, regulators, and HTA agencies.
The Challenge
Needless to say, data security is a high priority for this client. As part of their larger efforts to achieve HITRUST certification – a common security benchmark – the client needed an IT services partner that could provide a nimble and highly collaborative team to not only implement HITRUST compliant protocols and policies across all existing and future mobile devices, but to do so within the client's JAMF Pro mobile device management system. All without compromising the end-user experience.
The Solution
The team, worked closely with the client to understand their current JAMF configurations, existing user authentication procedures, and the set of HITRUST protocols that would be important to this portion of the client's security efforts. . From there, the team designed a cohesive set of protocols, in accordance with HITRUST, to be implemented within the JAMF context, while maintaining optimal user experience.
The Benefit
No project is without its surprises – including the need to adapt to changes in the macOS that necessitated reconfigurations in JAMF – but this is just one of the reasons mac-tech engineers love what they do. Remaining flexible and solving challenges are the name of the game.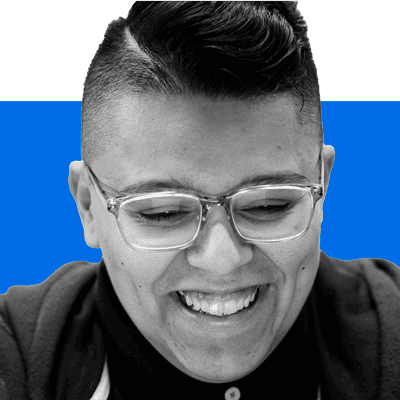 mac-tech's lead support engineer, Kat Renteria-Wooden, summarized the project, saying, "HITRUST certification is a big undertaking, involving many other teams, tools, and projects beyond just the scope of mac-tech's involvement. We put our collaboration skills and intellectual curiosity to work so that our piece of the HITRUST compliance achievement would be easy to manage in the future, using existing tools that were already working well for the client."
Achievements from this project include:
Mass Re-deployment – mac-tech deployed or re-deployed seamless, nearly zero-touch HITRUST compliant devices.
Improved Device Management – mac-tech developed user manuals and provides ongoing advice on device maintenance, security, and HITRUST compliance – all while ensuring that device end-users have the resources, apps, and services they need.
Device Inventory Management – mac-tech enabled automated data collection, which can then be organized and exported in report format. The client can also use 'smart group' functionality to track inventory, including a device's HITRUST compliance status, software versions, and warranty expiration.
Self-Service – mac-tech integrated JAMF with Okta (the client's single-sign on mechanism) so end–users could continue to use a single, cloud-based login to access company resources, content, and trusted apps – no help desk tickets needed.
App Restrictions – mac-tech set up restrictions to allow only approved apps to be installed on the clients' Macs from the App Store or third-party vendors.