Together Apart: Creating a Space for Hybrid Work
The Client
Recently, mac-tech sat down with a nonprofit media company to help them think through their transition back to the office. The organization decided it was a priority to set up an attractive and full featured office, which would facilitate a phased return to in-person collaboration post- pandemic.
The Challenge
The client needed a space that would be conducive to the hybrid model of working, but it would also need to be ready for a full reopening, when and if that became an option. What would such a space look like and, more importantly, how would it meet the diverse needs of the client's employees?
The Solution
After carefully considering the physical layout of the new office, mac-tech acquired the technologies that would accommodate remote workers and onsite staff.  Through dialogue with different teams, mac-tech learned the staff's needs and preferred way of working. During the implementation phase, consistent communications with the general contractor, landlord, and the leadership team, allowed mac-tech to build an infrastructure that is easy to use and fosters collaboration— while fully accommodating the organization's need for data security and privacy.
As any office-dweller knows, the office experience doesn't start at the office's front door—it starts downstairs when you walk in the building. In this case, the front desk manages building access via Brivo Cloud Access Control. mac-tech leveraged Brivo to expand the existing digital identity management to the physical world of doors and locks. A single key card now unlocks both the main entrance and individual office spaces.
Upstairs, things get even more interesting. Since the bulk of today's routine office communications are now conducted over platforms like Slack, Teams or Google Meet, the client decided to forgo phones entirely. Instead, they focused on building powerful network infrastructure and easy-to-use meeting rooms with high quality screens, cameras, speakers, and microphones.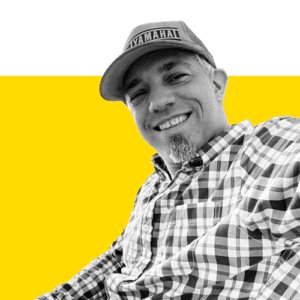 Managing Director, Emanuel Ruffler, explained, "We really leveraged our ingenuity in the physical space, which isn't always something you think of when you hear "IT." We are always thinking about UX in so many ways, but that is especially important for office spaces now. Envisioning this and attending to each of the physical details along the way was really gratifying."
Cisco Meraki's cloud-managed networking provides Wi-Fi, SD-WAN, and wired ethernet switching. Segmentation between production and guest networks ensures that the client can better protect their intellectual property while still making the office inviting for partners and guests. Meraki's Advanced Security provides Intrusion Detection and Prevention, and it integrates with Cisco Advanced Malware Protection.
For the conference rooms, mac-tech built an elegant, user-centric solution with hardware by Logitech, Samsung, and Apple. Meetings with participants both in and outside the office are now more engaging, due to the high-definition visibility and clear sound. As luck would have it, the building was already wired for internet by Pilot, New York City's most exciting Internet Service Provider. Pilot's low latency fiber connection ensures that every word is heard—no video glitches, stutters or dropped calls. The world has changed, and meeting rooms are now being used differently: they need to be designed for effortless conversation. Traditional boardrooms, built mostly for presentations, are a thing of the past.
Remembering some pain points of the "old world" allowed mac-tech to focus on the little things. Nobody wants to fiddle with adaptor cables or adjust microphone settings—definitely not at the beginning of an important meeting! So the mac minis in the new conference rooms are permanently wall-mounted and configured to reset themselves upon restart. The computers use the "Deep Freeze" utility to clean themselves after each use enabling a seamless handoff from one meeting to the next while providing a consistent user experience. 
The Benefit
The client's initial ask was simply for an office that would be ready for "re-opening." But re-opening has become a difficult thing to pin down—even to define. By focusing on end users and their diverse set of requirements, mac-tech's technical solutions brought to life an office space that accommodates workers throughout the interim phases of re-opening as well as the re-opening itself.