Invisible Upgrade: Migrating to Enterprise Technology
The Client
Small, ambitious businesses sometimes hesitate to consider upgrading to enterprise-level IT systems. "It's too expensive." "We don't need it yet." These are common themes. Except maybe it doesn't have to be expensive or unduly complicated – and if an upgrade has crossed your mind, it's probably time to explore it.
In this case study, a boutique asset management firm approached mac-tech with a similar set of concerns.
The Challenge
The Client knew they were outgrowing the file server housed in their offices, which, being on-the-go, they didn't spend a whole lot of time in anyway. They had no password management controls, they were susceptible to phishing, and remote login via VPN was cumbersome.
Still, as an asset management firm dealing with highly sensitive data, they had reservations about upgrading, and they definitely did not want lengthy service disruptions or diminished end-user experience.
The Solution
One of mac-tech's biggest advantages is simply its team's willingness to listen and engage, getting to the heart of what the client really needs and wants, adapting complex tools to their workflow.
We implemented a seamless transition from the old in-house file server to Microsoft 365 Cloud Based Services and Intune mobile device management platform, so the client could take advantage of the full universe of features available through Microsoft, resulting in increased security and improved user experience.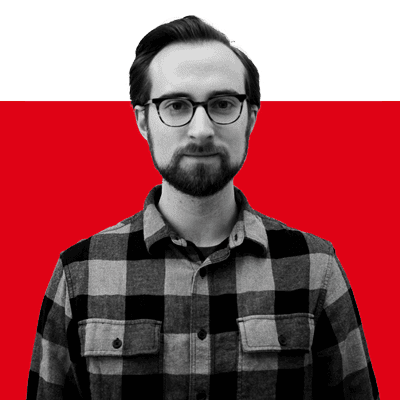 Project Engineer, Alex MacLeod, summarized by saying, "one of the keys to this project's success was really the open communication that allows us to get the full picture, craft the best solution, and implement it without disrupting the user experience. Essentially, an invisible implementation."
The Benefit
Featured achievements include:
Security
Using Azure AD and Microsoft Endpoint Manager, mac-tech created custom compliance policies for the client's mobile devices, giving them greater control over what constitutes a compliant device, and once authenticated, how mobile devices are able to use the data and services they access.
Using Microsoft's advanced threat protection tools, mac-tech efficiently shored-up the client's email, drastically reducing its vulnerability to phishing.
Access & Services
The client now benefits from the ease and security of app-based multi-factor authentication, device-based access controls (no more VPN), and multi-user file collaboration in a more organized fashion, via SharePoint Online.
Maintenance & Monitoring
In addition to automation, we take a hands-on approach to our clients' security, which means monthly personal review (in addition to automated alerting) of the client's security dashboard, enabling our engineers to recommend evidence-based adjustments as the client's business grows and the IT landscape evolves.