Ransomware: What You Should Know and How To Protect Yourself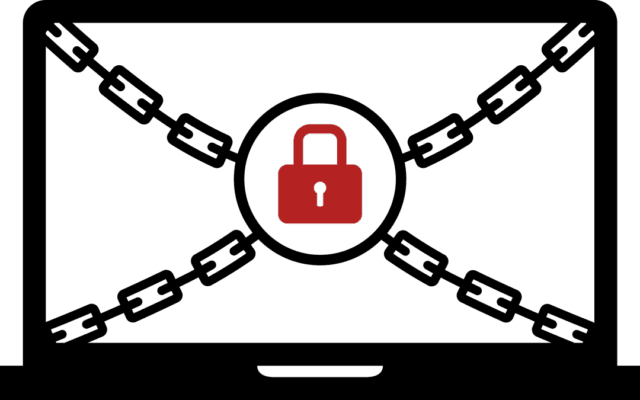 You may have heard about the Ransomware attack that has affected several countries in Europe, mainly in the UK. It goes by the following list of names:
WannaCrypt0r
WeCry
WannaCrypt
We Crypt0r
This specific ransomware finds vulnerabilities in Windows Server primarily, although it can attack PCs and other individual nodes. The attack works by encrypting your files and the only way to retrieve the files are to pay the ransom either by BitCoin or another form of crypto currency. Below are some screenshots of infected computers with the WannaCry: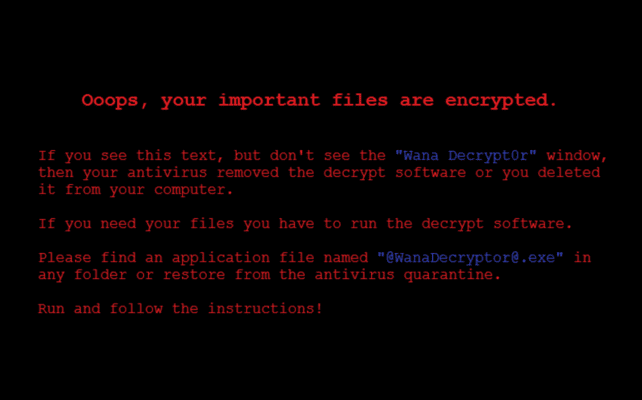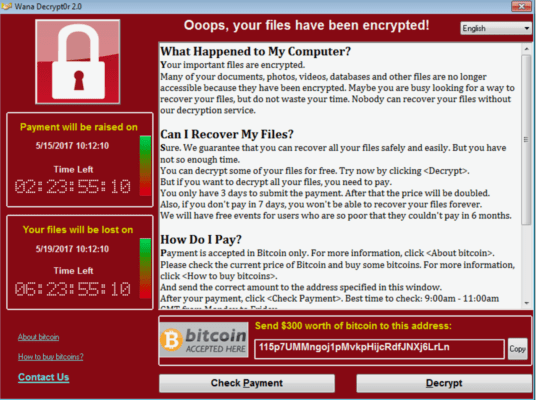 How to protect yourself:
1. Keep software patches current.
For personal PCs it's important to stay current on your software patches and updates. Here is a link where you can find updates for different operating systems by checking out The Office Microsoft Update Catalog
2. Have an offsite/cloud backup solution.
This a good reminder for everyone of the importance of keeping up to date with software and having a back up of your information. Please reach out to us if you have any questions regarding off-site and/or cloud backup solutions.
Stay safe!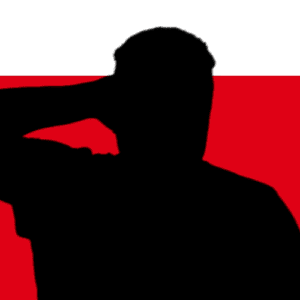 "This specific ransomware finds vulnerabilities in Windows Server primarily, although it can attack PCs and other individual nodes. The attack works by encrypting your files and the only way to retrieve the files are to pay the ransom either by BitCoin or another form of crypto currency."