Why You Need Cyber Liability Insurance
What is cyber liability insurance? We're glad you asked! Admittedly not the most entertaining of topics, cyber liability insurance is very, very important to your business. Especially if you are a small to mid-size operation. In a previous post on hacking , we mentioned that small to mid-size operations make equally enticing targets for cyber criminals. In fact, 43% of cyber-attacks are aimed at small businesses, while only 14% of small businesses are prepared to defend themselves.1
But let's start with the question you asked: What is cyber liability insurance?
Cyber liability insurance protects businesses from the high costs of a data breach or malicious software attack which exposes third-party data. It covers expenses like customer notification, credit monitoring, forensic investigation, public relations, legal fees, and fines.
Other types of insurance, such as Technology Errors and Omissions, protect a company in the event that its tech-based services or products fail. Essentially, this applies when a company trips over its own feet – makes a mistake or is negligent in providing their product or service, which causes financial harm to a customer. Technology E&O will pay for the legal expenses and indemnity payments, which include court costs, attorney's fees, settlement fees, and legal judgments. It is common for businesses to have both Cyber Liability and E&O coverage.
In light of recent security breaches – everyone from Microsoft to the Federal Government – it probably isn't hard to see why Cyber Liability insurance is so crucial to your business. In fact, it's frequently required by business associations, prospective clients, and other businesses you want to work with.
If you're thinking, "we're probably covered for this under another one of our dozen insurance policies," we can understand. Sometimes it feels like you need a policy just to print business cards. But, as with the Tech E&O example, different types of cyber coverage can have very different purposes. Do your business (and yourself) a favor and review your policies with your broker ASAP. We can help.
Applying for Cyber Liability Insurance
The greater the risk of exposure to cybercrime, the higher your premium will be. In fact, some items in the application may be fixed requirements. Can't meet them? No coverage. An example mac-tech sees frequently is multi-factor authentication.
The application itself will contain questions about your existing security practices, but they can be broad, which sometimes makes them confusing to answer.
Typical examples include: "Does the applicant have a secondary/backup computer system?" and "Does the applicant have a Disaster Recovery Plan?" You could simply check the box, but how do you know if your Recovery Plan is sufficient? How quickly does the backup computer system kick in and is that fast enough? As you can see, questions lead to more questions.
Our primary recommendation is that you enlist a trusted partner and assess your security practices before you apply, first implementing any obvious security measures you've been putting off. This expedites the application process and helps keep your premiums in check by demonstrating that you care about the valuable data of the people you do business with. You want to do more than the bare minimum required for coverage.
Cyber Liability Coverage – Don't Make this Mistake
The application will, naturally, include questions around encryption, MFA, logging, and much more. If you're tackling one for the first time, it can start to feel like you're already under FBI investigation! But that's part of the point. No matter what size business you run, you don't want those guys around.
So be truthful.
You may be thinking, "Of course! My business needs protection from cybercrime, not the other way around!" You are absolutely right, and this is where mac-tech can be essential. Too often, businesses make application mistakes that result in unintentional falsehoods, which may not be caught when your application is under review. Future claims may be denied as a result of inaccurate information in the application used to underwrite your cyber liability insurance.
Enlist an experienced, objective team like mac-tech to complete the application process with you. We can help you review your existing security procedures, complete your application, respond to information requests, and more. Give us a shout.
1 2018 State of Cybersecurity in Small & Medium Size Businesses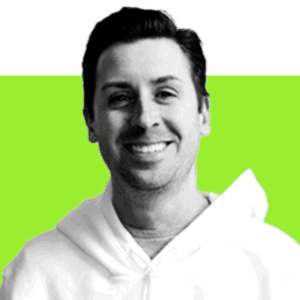 mac-tech's project team leader and this post's author, Dean Vassallo, explains, "Cyber liability insurance protects businesses from the high costs of a data breach or malicious software attack which exposes third-party data. It covers expenses like customer notification, credit monitoring, forensic investigation, public relations, legal fees, and fines."