mac-tech IT Consulting Services leverages products across the spectrum of current technologies (not just Macs!) to support your IT needs, helping you envision, implement, and sustain your critical business infrastructure.
If you are constrained by your existing systems, ready to grow or upgrade, but uncertain about cost and complexity – and don't want to pay for things you don't need – we can help.
At mac-tech, we use technology to simplify your business operations while expanding your capabilities – and we never forget that the problems we solve are for humans, not machines
Personalized IT Support
Working with our IT management teams starts with a discovery of all software, hardware, and network services. With a clear picture of your tech operations, we can accurately document all work performed in our secure database, ensuring consistent results.
As a mac-tech client, you will have a partner who helps you imagine and articulate your vision of your digital workplace. Our entire team of engineers is dedicated to making it a reality.
Custom IT Solutions
Starting out or starting over? You need a thoughtful IT management partner to craft system architectures with maximum data recovery capabilities, comprehensive maintenance plans, and monitoring tools for diverse environments.
We offer networking, help desk support, tech strategy, security and compliance, network and device management, migrations, cloud consulting, custom engineering, and data/system back up.
But the best part is our people. mac-tech's engineers and architects are a curious bunch who love to solve problems, and more importantly, they love to prevent them.
Partnership
mac-tech appreciates that nothing much is possible when you go it alone. Each client is a valued partner who deserves excellence – not compromise, not status-quo.
Our clients benefit from our close working relationships with Google, Microsoft, Cisco, Acronis, and Code42, to name a few, as well as access to resources at Apple, through our membership in the Apple Consultants Network.
Managing Director, Emanuel Ruffler, explained, "We figured out that Futuro didn't have access to a help desk tool. It was just all done via email. We invited them into our ticketing system. Tasks handled by Futuro's internal resources are now visible to us – and if required can be escalated to our support team. Together we are now creating a centralized service history that will help track issues until a solution is found." Read More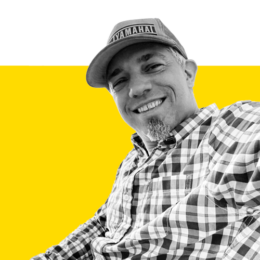 BETTER COMPANIES START WITH GREAT TECHNOLOGY
I work for an award-winning, non-profit, BIPOC led production company. It became evident that our IT manager was unable to keep up with the demands of our growing organization. mactech was recommended by another production company, and we could not be happier that we reached out. The team is so knowledgable, friendly, and diligent in working with us to understand our needs. They took time to properly assess our weaknesses, budgetary constraints, and provided innovative solutions tailored to the needs of our organization. I wish I could give more than 5 stars because they truly deserve it!!!
Jolie From NYC,
The Mac-Tech team has helped my video production company take on numerous IT challenges over the years. They have helmed two major email migrations; implemented Active Directory; improved our facility IT infrastructure and security from complex networking setup; purchase recomendations; down to the workstation level; handled server setups; designed archive and backup plans and more. We have collaborated on projects for many years and their support has been consistent and reliable. I always recommended their services to other companies.
Technology Partner From White Plains, NY,
MacTech came formally into our lives at the beginning of the pandemic, when all of a sudden our office began operating fully remotely and with little warning. With that in mind, we had numerous issues to tackle with MacTech in our first year: onboarding and new equipment for new employees, new software and systems for everyone, enhanced security measures to protect data and work, which are constantly evolving, remote backups and protections for our work, and everyday troubleshooting and hiccups. MacTech is not only incredibly responsive but we haven't run into a problem they can't fix. They are honest, upfront about costs/time, and easy to work with. It has been a pleasure and a necessary relief to our operations.
COO, prominent non-profit organization, New York, NY,
mac-tech's services were indispensable during my organizations office move. The fact that they were able to get us up and running at our new location during a pandemic is a testament to their professionalism. There was no question or concern they were unable to answer.
Office Manager, New York,
mac-tech are a pleasure to work with, responsive, friendly and incredibly knowledgeable. The best IT team I have worked with. Highly recommend.
Shillington Education, New York,
"mac-tech has been instrumental in bringing my business up to date with technology. I've been running a restaurant/catering company for 14 years that worked with very old, out of date systems. mac-tech came in to help get us up to speed. These guys came to our rescue with patience, expertise and lots of great solutions. I am much happier with the way my business is running and feel supported whenever something comes up. Their service experts listen and solve problems efficiently."
Ciao For Now, Cafe Restaurant and Catering, NYC
"As the owner of a small design firm, it is critical that our technology is most current, secure and operating at all times. mac-tech is an exceptional team of professionals that have elevated our technology so that we can work more effectively."
Sue Karlin, Principal, SUKA Creative NYC
"My company has been working with mac-tech for 10 years. Their service is outstanding. They have been responsible for setting up and maintaining our entire network. [...]. It is comforting to know we do not have to worry about our server and network because when something happens, the guys at mac-tech respond immediately and always seem to have the answer. Can't recommend them highly enough. A truly great service!"
Blade Design, bladedesign.net
"Since day one of using mac-tech for the IT needs of my firm, I have been highly impressed with their work, knowledge, and professionalism. When we have an emergency, they're there in a minute to help us. Our questions are always answered and our problems always remedied." "Even when they are pressed for time or overbooked by other clients, they still manage to make time for us, especially if the problem is dire. They are very polite and easy to get along with, and will go the extra mile to help get something done in a proper and timely manner. I would recommend mac-tech to anyone who is looking for a reliable, trustworthy, and efficient Mac based IT company."
Wayne Turett, Architect, NYC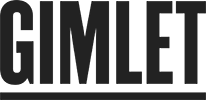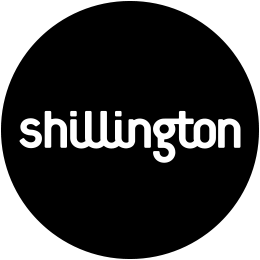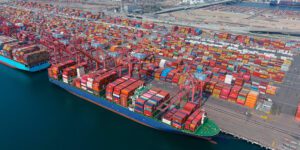 When Will the Chip Shortage End? - And How to Steer Your Business Through It If you run a business—or manage IT for one—you are undoubtedly familiar with the ever-lengthening lead times...
mac-tech 594 Broadway Suite 404, New York, NY 10012 main: +212 689 7911